Digital transformation is an important concept for any business or organization and has already moved into mainstream as it was once a priority for cutting edge industries and early adopters.
Today, digital transformation initiatives are now vital to the success of an organization.
The fast and growing pace of technology impacts consumer expectations thus making any predictions for the upcoming year's digital transformation trends becomes challenging.
Recently, a Frost & Sullivan survey found that over the next two years, improving digital presence will be a top driver for IT investment.
Reducing operational costs, improving the customer experience, and aligning IT with business strategy are other broad goals that they have for their organizations.
2019 is set to bring some new, and some not so new but growing trends in digital transformation technology and to keep up with the competition, CIOs should also keep up with these trends.
Trend 1: IoT and AI pushed to the edge
The greatest challenge for CIOs (chief information officer) will be how to incorporate device management into overall IT groundwork without overpowering the organization.
IoT (Internet of Things) is a not so new trend that keeps popping up, repeatedly.
As estimated, more than 8.4 billion "things" are on the internet today, more than 30% from just one year ago. And by 2020, it will be more than 30 billion devices connected to the internet.
There will be an increased security risks, slowed down product capabilities and crippled systems if IT infrastructure can't handle millions of connected devices.
In addition, the adoption of AI and process automation will come to offer intelligent management of IoT placements economically and efficiently.
CIOs can create better case plans, customized services and better, smarter management tools which can make the jobs of caseworkers everywhere much easier.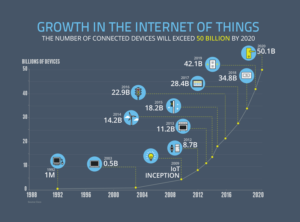 Trend 2: Cloud 'Atomic Pricing'
Data transformation initiatives should be reliable and scalable.
Cloud services fuels them with atomic pricing- where an organization buy infrastructure on a per second basis.
Since Cloud provides incredible economies of scale, CIOs need to leverage cloud infrastructures.
It is not advisable now to just purchase legacy infrastructure and support while waiting to scale.
CIOs will pay for what they use, reducing the cost yet still could chose pricing for compute, bandwidth and storage on cloud providers like AWS, Google and Microsoft Azure.
Here's a video explained by Jonathan Strickland on "How Cloud computing works"
Trend 3: Mobile-first and Tablet Generation
IT firms are looking at ways to improve operational efficiency and provide digital transformation technology for charitable organizations, health care and social care throughout the US and around the world.
As the years passed, with technological advances in mobile and tablets, lots of organizations already build softwares that are powerful and relatively easy-to-use.
These trend bore the demand use of Location services with AI automation and Big Data analytics.
In next two years, it's expected that Big Data will become even more important as it will enable users to utilize predictive analytics and machine learning to provide better case service.
Again, it reduces cost while improving the operational efficiency by offering services like customer care in the tip of your hand.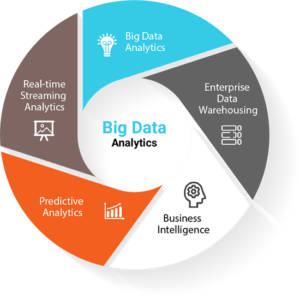 Trend 4: Blockchain Technology for Business
Blockchain is a structure of data which was distributed as a financial ledger entry that was digitally signed to ensure authenticity and integrity.
Blockchains use different mechanisms to achieve consensus on transactions by excluding everyone else in the chain.
Bitcoin was one example that employs this blockchain technology with an anonymous public ledger where anyone can participate.
However, it's unclear how blockchain can be used in an organization or enterprise, and some implementations are few and far between.
Still it is predicted to make a significance in a wide range of business use cases.
Blockchain cannot just eliminate some middleman complexity and costs, but it can also return the control of data to citizens.