It's that time of year when everyone is deeply in love and thinking about Valentine's Day gifts and plans.
As we move closer to Valentine's Day, it's the perfect time for businesses to improve their search engine optimization (SEO) strategies in order to attract the most people who are shopping for gifts for their loved ones.
Many businesses are recommitting to investing in search engine optimization (SEO) as a long-term strategy. Since search engine results pages (SERPs) change all the time, a lot of people don't understand how SEO works. That's why a new high ranking always grabs so much attention and can make even an unknowledgeable person seem like they understand SEO.
However, more companies now are realizing that achieving search engine success takes more than just strong keywords and linking structure; it also takes a comprehensive approach to improve content, design, and conversion rate optimization (CRO), social media channels, keyword research, and more. It entails putting in place a set of tactics to help business websites rank higher in search engines. 
Consequently, your website must be user- and search engine-friendly. It aids the engines in determining the purpose of each page as well as its use for users. Because of the increased competition, SEO is now more vital than ever. Every day, millions of people use search engines to find information on the Internet.
Now is the time for marketers to revisit their strategies and focus on strategies that can drive ongoing success. A few SEO techniques can assist both business owners and customers. For business owners, they can obtain more clients. And for the customers, they can choose a suitable gift, the most romantic place, or the perfect food for their loved one on this important occasion. 
Listed below are our top SEO tips for online marketers who want to pique a client's interest and provide memorable Valentine's Day experiences as well as build a long-term relationship.
Start early and wait for the right opportunity
Rather than waiting until Valentine's Day, it's best to start planning a month or even a few weeks ahead of time. This will give businesses plenty of time to get to know their customers and what they want. Customers, on the other hand, will want to get the gift and be ready for the big day ahead of time.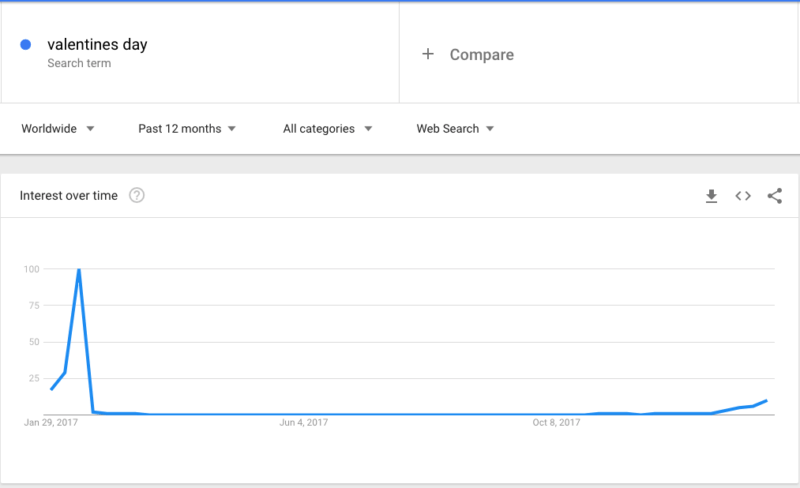 Because most people look for gifts online on weekends rather than working days, make sure to include at least one weekend in your promotion time. Start your marketing strategies at the right time so that you don't miss out on all the opportunities to maximize sales of your products and services. You can also use Google Trends as a research tool to find out searches for different queries.
Find relevant keywords
It's critical to use the right keywords in your content if you want to improve your ranking and traffic. 
To get quality keyword recommendations that will help you optimize your website, use tools like Google Keyword Planner or Keyword Tool and Content Assistant.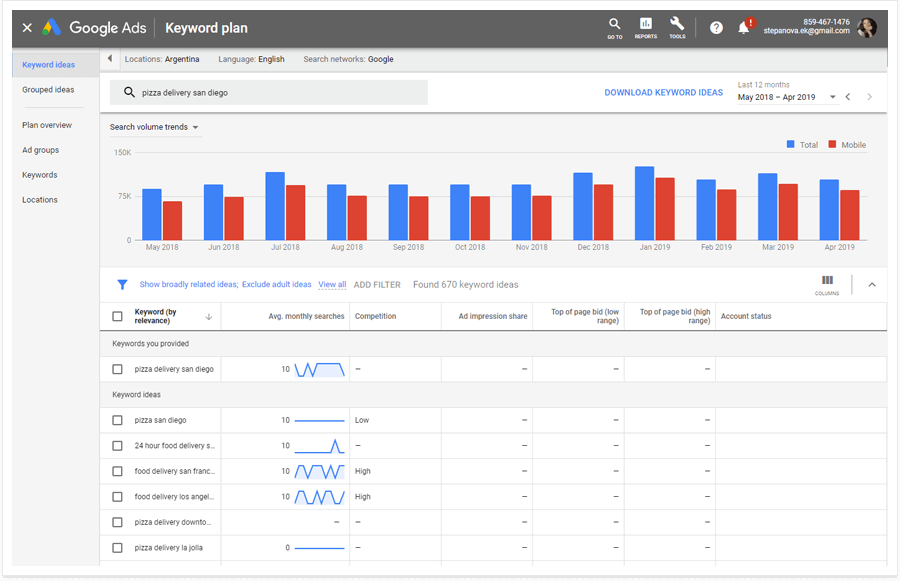 The average monthly income, cost per click, localization, and search volume are all tracked by the keyword planner. Depending on their type, the following are some of the suggestions:
Having all of the terms

: this includes all of the keywords that contain all of the words that make up the phrase.

Match phrase

:  is a set of keywords that are related to the query you've typed in.

Suggestions for Keywords:

Keywords that are informative; (in the tool you can also find brand keywords and commercial keywords)

Google Keywords

: Keywords that Google recommends on the first page of search results, in the section Searches related to your query;

Questions

: types of queries based on questions (what, why, how, who, when, and so on)

Group Topic:

Know where to find groups based on the particularity
You can also use ranking analysis to see who your top competitors are for a particular word and get ideas.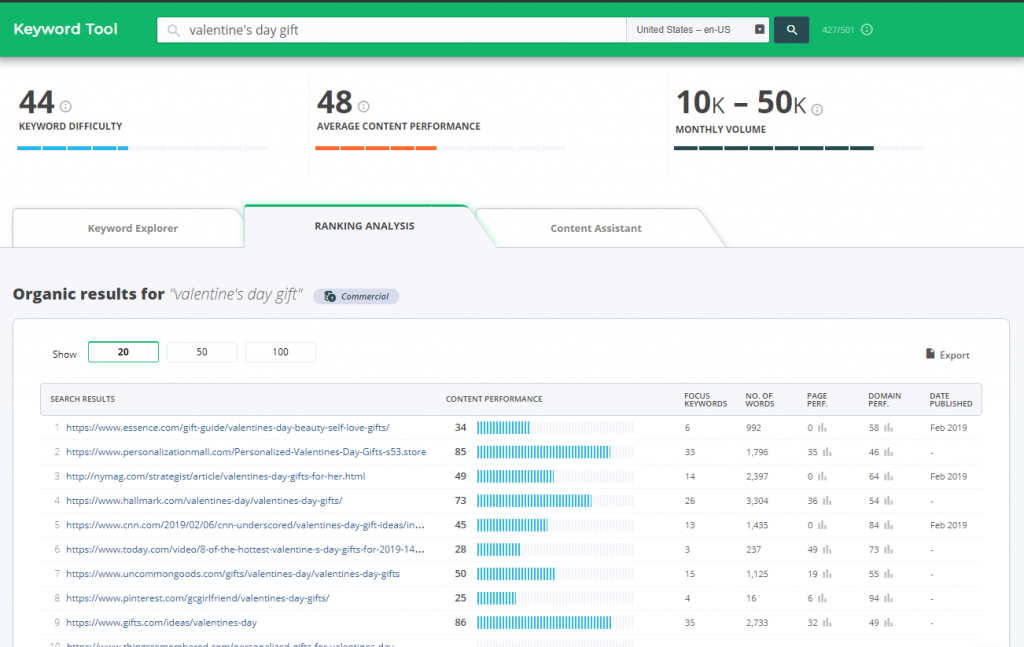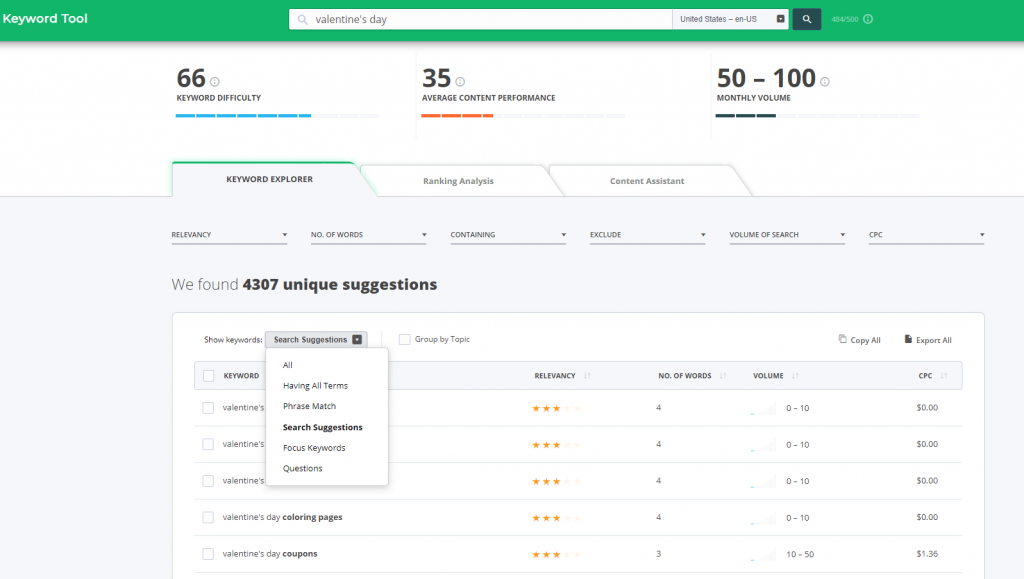 It's vital to optimize your content
One of the most important SEO factors in attracting potential audiences to your website is content optimization. 
Content optimization is the ability to drive more qualified traffic to your website and improve your ROI. This is possible with information- and keyword-rich content based on the seasonal needs of the customer, such as Valentine's Day. 
One of the best tools for providing keyword suggestions and content writing advice is Content Assistant. Focus on creating content that the user wants rather than on creating blockbuster content. Write in simple language, keep your paragraphs short, and avoid using millennials' language.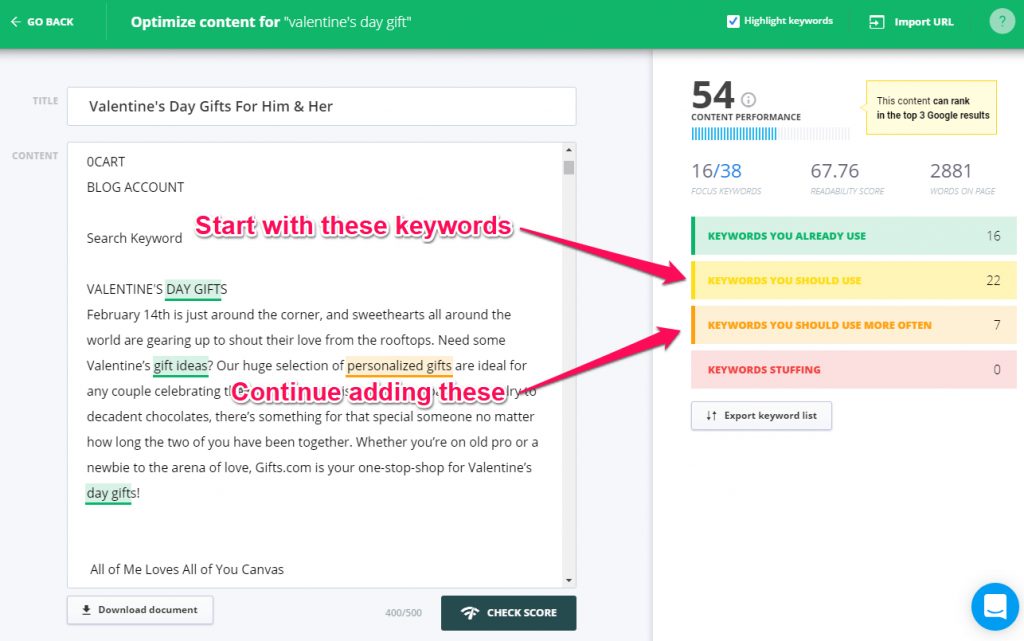 User Experience is Essential
When it comes to user experience, users don't want complicated navigation or a slow load time. They want a user experience that allows them to make a purchase as quickly as possible. They will, however, enjoy cupids or a few hearts appearing on the website, but do not compromise on the site's speed. Utilize readable fonts, proper line, and paragraph spacing, plenty of white space, and avoid using eye-irritating bright and neon colors. To increase traffic, give the user experience a higher priority.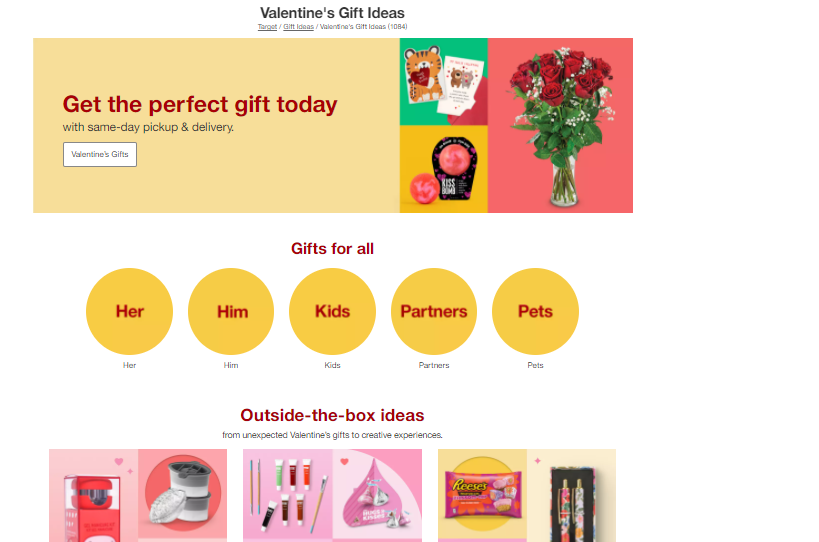 Create customized landing pages 
Users always appreciate having a web page created specifically for the occasion. Create a page dedicated to your Valentine's Day specialties, such as bouquets, cakes, chocolates, and personalized gifts. You can use WordPress to create a template or use the same template with different fonts, images, and icons that are themed.
It's okay to rely on internal links
Internal links are similar to external links in that they add value to a page's performance while also improving its performance. It aids in the improvement of your search engine ranking. 
The value of one of your website pages will be much higher if it has more internal links. It is possible to create internal links that will take the user to a piece of information that will give them more information about what they are already reading. Internal links can help your website's pages get noticed and get backlinks.
You can analyze the internal links and find their uses with the help of a site audit. When it's needed, a good internal link is one that emerges. You could, for example, link to other articles that lead to DIY Valentine's Day gifts if you have an article about what you can give your Valentine as a gift.
Make the Website Look More Attractive by Using Images
People are always drawn to high-resolution images. "People remember only 0 percent of a piece of information three days after hearing it, rather than 65 percent of the information if a relevant image is paired with that same piece," according to a study by Brain Rules. 
Because your eyes contain 70% of your sensory receptors, images help users stay on the site longer, and text and illustration make it easier for them to follow the directions. It's good for SEO to use relevant image content. Images that express love are the focus of Valentine's Day. As a result, be creative and use a lot of images.
Give out discounts and specials
Customers would be enticed to visit your website if you offered them alluring offers and promotions. Offering specials and discounts is one way to stand out from the crowd when the market becomes crowded especially during seasonal holidays like Valentine's day. Put discounts or special offers on your products by grouping them into different categories. It's a simple way to get rid of everything you've got.
Employ e-mail marketing as a tool
The next step is to get customers to notice your promotional programs once you've prepared your marketing strategy for Valentine's Day. Email marketing is a good way to do this. It gives business owners and store owners a chance to remind potential customers about Valentine's Day deals.
Use Networking Platforms on Social Media
Many studies have already shown that having a presence on social media, as well as a higher average number of shares, comments, and other social media activity, will likely improve your Google ranking. 
On social media, a digital marketing campaign can assist in generating traffic and leads. Approximately 47% of shoppers choose "social networks" or "visual social networks" as their primary sources of inspiration, according to PWC's 2017 Total Retail Survey. 
This allows you to see what other people are doing and what hashtags are hot right now. For every occasion, create a social media marketing campaign.
CONCLUSION
With Valentine's Day approaching, it's high time for businesses to implement new digital marketing strategies in order to improve their rankings, attract customers' attention, and increase traffic. 
For a favorable conclusion, Valentine's Day should be targeted at both couples and singles. For SEO and a smart marketing strategy, you'll need a website with great content, good UX, relevant images, and good architecture.
If your hands are full on all Valentine's day events, it's better to partner with a reputable digital marketing firm that can help you improve your SEO while also saving you money and time.
Konnektors is a digital marketing company that specializes in different marketing strategies like lead generation, demand generation, web development, social media marketing, and content writing. Konnektors help businesses obtain their revenue targets for every season. Join our growing clients. Contact us today.