Avoiding common mistakes is essential for any website, especially for a business. 
Why?
A poor website build can push your visitors away from your site, which means no customers and no money. 
Today, let's look at your website's most common mistakes and how you can fix them.
1. Website loads slowly
People hate slow websites. In 2018, Google reported that as the page load time goes up to ten seconds, the bounce probability is 123%.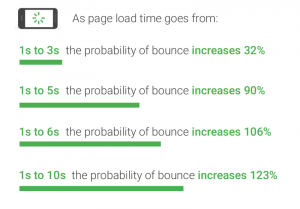 How to fix:
The most common reason why your website loads slowly are because of large media files. To fix it, you may use online tools to compress your media files' size or opt for a smaller photo size instead.
2. Poor responsive web design 
Your website should look suitable for all devices, not just desktops.
On a Global web index survey, ownership of smartphones has increased to 95% while ownership of PC/Laptop decreased to 75% in 2018.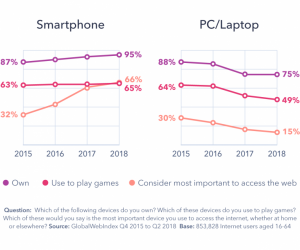 How to fix:
You can improve your website and make a responsive web design by making the design simple and responsive. The layout also has to be adjustable based on the person's screen size and you should make the media files responsive.
3. Displaying unreadable texts
Typography is one of the essential factors in website design. Selecting the right font enhances your website's readability and decreases the chance of people leaving the site immediately.
How to fix:
Select a different font for the title and another for the content. Sans-serif fonts are recommended since it has more readability compared to serifs. 
4. No contact information
Having contact information establishes trust from your customers. 
In a 2015 report by Huff Industrial Marketing, KoMarketing, & BuyerZone, 44% of respondents stated that having no contact information causes them to leave a website. 
Furthermore, 64% of respondents answered that they want to see the contact information on a website's homepage. 
How to fix:
Put contact information on your website's homepage and create a contact page. List all phone numbers, emails, and social media, where people can contact you. Having a contact form is also an excellent way for the customers to reach out to you. 
Final words
Maintaining a website can be challenging. However, once you figure out what your visitors want and focus on them, it would become easier to generate success in your business.