Edenred offers easier and smarter payment services that businesses can use during the pandemic. May it be for food delivery or employee incentives.
As covid-19 took the world by storm, B2Bs are figuring out how to stay in business, operate and recover. Therefore, an innovative strategy is important to stay afloat amidst of pandemic. 
Also, businesses need to ensure secure payment transactions for their employees to make their life easier in this hard time. 
About Edenred
Edenred is a leading service and payment platform with a mission to make the world of work better. They are an extensive, trusted network, connecting with 50 million employees in 46 countries. They have achieved over 2.5 billion transactions and 25 million mobile payments for the past years. 
Their Services
They offer payment solutions in food, mobility, incentives, and corporate payments that improve the well-being of the employee in an organization.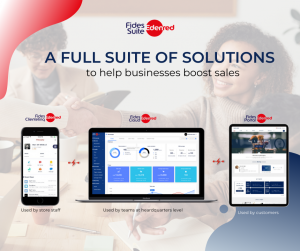 Corporate Payments
Amidst the coronavirus, organizations should ensure the safety of their employees. 
They offer contactless payment services to reduce the risk of spreading the coronavirus. 
Services Include:
Virtual Cards-

In 10 years, they have issued over 6 million virtual cards worldwide. A person may also opt to avail of a physical card instead.
Mobile Payment-

Stay safe amidst the coronavirus by paying contactless transactions using a mobile phone.
App-to-App Payment-

They partnered with Apple Pay (iPhone users), Google Pay (Android users), and Samsung Pay (Samsung users) to pay transactions online.
Wire Transfer-

Transfer or send money from bank-to-bank online without having to go to the nearest bank.
Food
In this pandemic, organizations should encourage their employees to eat nutritious foods and apply a healthy lifestyle. 
They offer solutions dedicated to food and meals. They partnered with various food delivery e-commerce platforms such as Deliveroo, Rappi, and Uber Eats that delivers a meal in just a few taps. 
Paid over 1.5 billion meals every year by using their solutions.

They have over 1 million food store and restaurant partners globally.

They help restaurant owners to create a community of their loyal customers.
Fleet and Mobility
The transportation of goods and employees going to the workplace has been harder since the pandemic.
They offer mobility solutions. They would make sure that the employees and the goods would be able to move safely and cost-effectively.
Fuel Cards and Commuter Vouchers

3 million fuel cards and toll solutions

Managed 7.6 billion liters of fuel efficiently
Incentives
They provide incentive solutions to improve the well-being of an organization.
Gift vouchers and employee engagement platforms

Easy and secure access to a variety of products

50 incentive and reward programs
Established ten years ago, their 10,000 employees continue to strive to make the world have a connected ecosystem that is safer, efficient, and user-friendly every day. 
With Edenred, they assure that a person has a more comfortable and smarter payment service amidst the pandemic. Visit their website for more info.